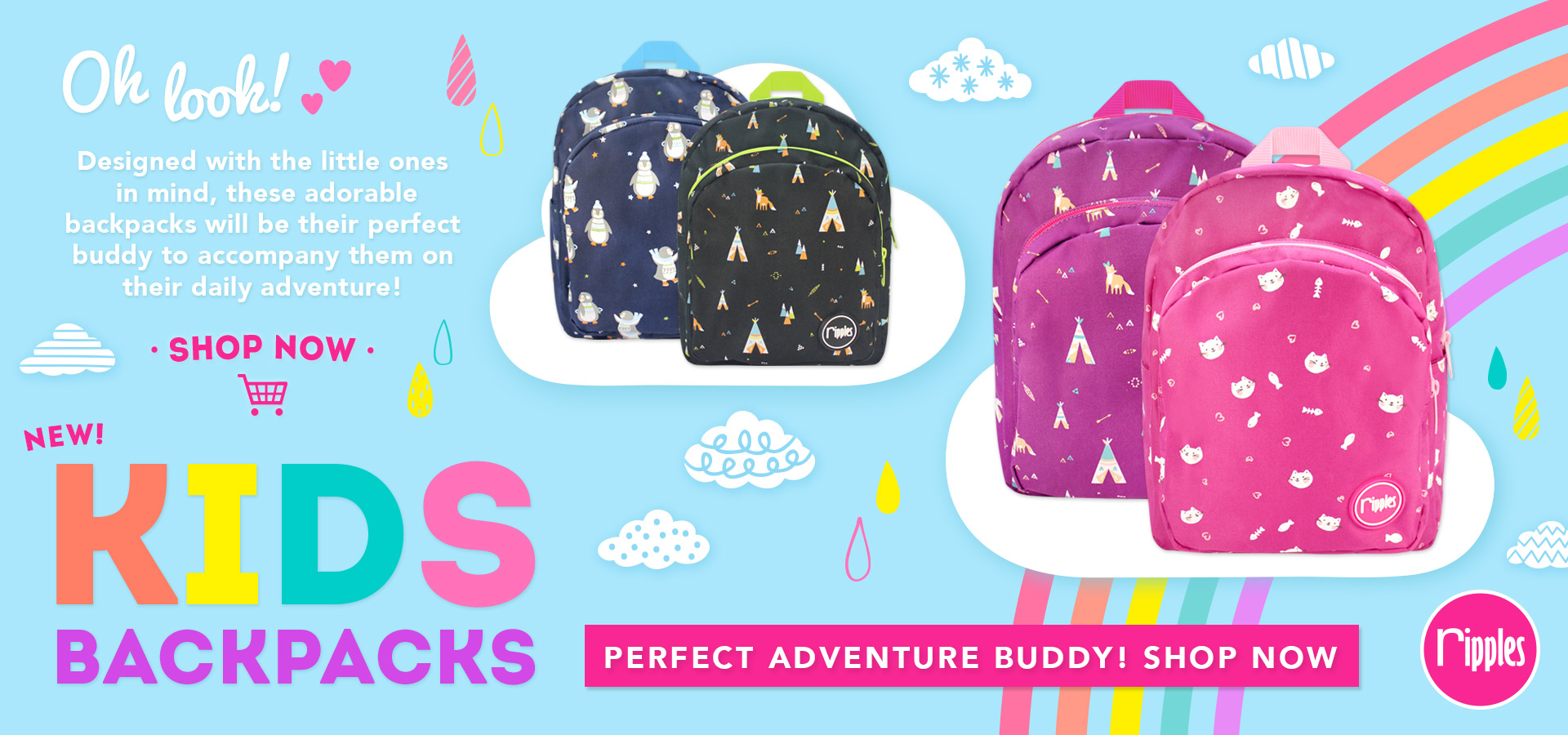 Yippie! New Kids Backpack range is here!
Oh! Look how cute these Ripples Kids Backpacks are! Designed with the little ones in mind, we've added in padded shoulder straps for a comfortable carry, one side pocket for their water bottle and the other for a small toy or two. Also, a separate compartment for their lunch box and small books. This backpack will be their perfect buddy to accompany them on their daily adventure! Shop all of them here!
Posted in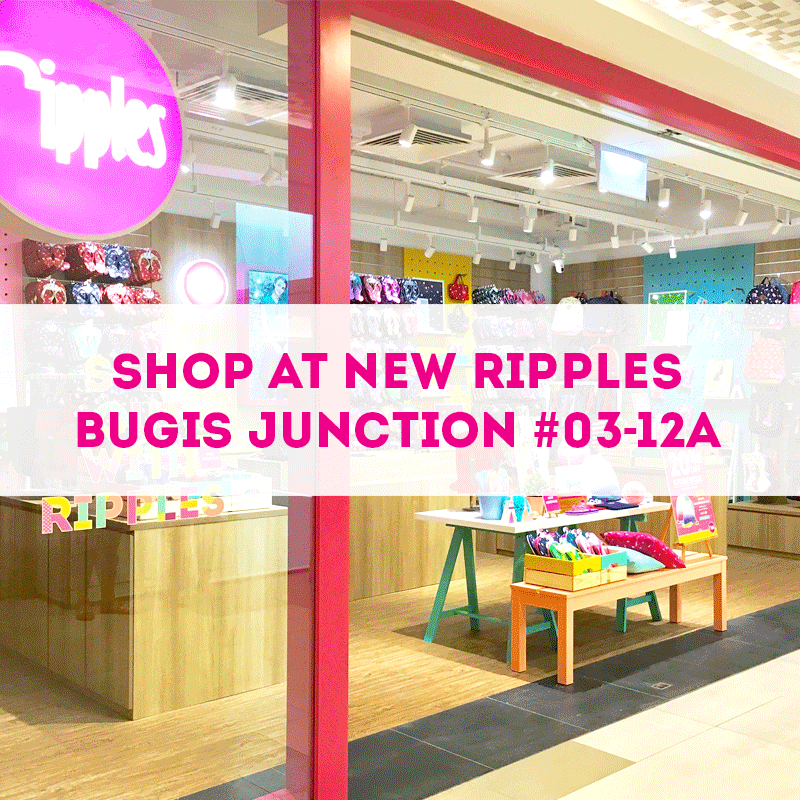 Brand New Ripples at Bugis Junction #03-12A! Shop Now!
We're glad to announce that our new Ripples at Bugis Junction #03-12A is now opened! Shop from our wide range comfy ladies flip flops, sandals, backpacks and many more! We've also adorable merchandises for children as well (think.. Kids backpacks and flip flops)! Head over to Bugis Junction #03-12A and shop Ripples now! #StepOutWithRipples #BugisJunction #RipplesSG
Posted in